Happy Monday!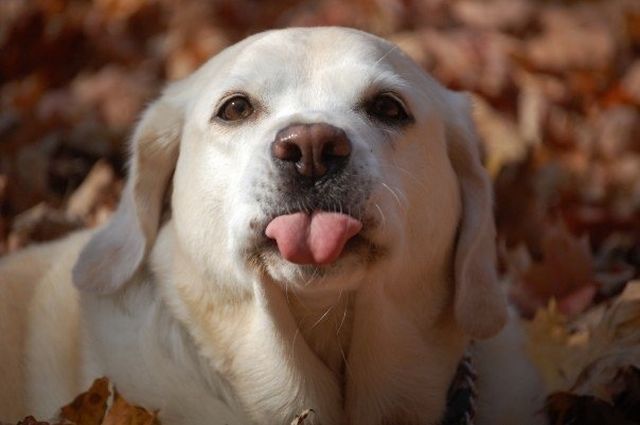 Yes, I will lick you to death!!!
I just wanted to pop in very quickly and let everyone know that I am doing OK! I have just been VERY busy and not had time to update at all!!! I'm going to give you as quick a recap of my weekend as I can without boring you to death :)
Friday:
I finally got to run!!! It was slow and delicious! The morning was very rough and emotional (no details necessary, just know that I spent about an hour crying). I went to group therapy, talked it out and felt better :). Then went to the Suicide Prevention Center and got to help others and felt EVEN better... except for the fact that I had the WORSE migraine in the world (from crying like a big old baby). I went to rehearsal for Madrigals and then went to bed...
Saturday:
I woke up with the damn migraine (FAIL!!!). Went for another slow, and beautiful run :). Migraine went away (hooray!!!). Then spent the rest of the day at the Renaissance Pleasure Faire! It was closing weekend, so it was busy... but we had a LARGE group of singers and there was a lot of good mood in the air. This is the group I sing with.
That's me, in the middle, sitting down. That Skirt is HEAVY!!!
After the faire Tyler and I hit the Jacuzzi and went to bed early.
Sunday:
I woke up bright and early to go to the Girls on the Run 5k event at the Rose Bowl. The event was really unorganized. I was never assigned a running buddy, so I designated myself as running buddy to EVERYONE! My favorite part of the race was the last half a mile. There was a young girl who wanted to stop running and I motivated her to finish strong and keep going! We both crossed the finish line together with Giant Smiles on our faces. Then I went to "Brunch" with my family and my cousin Lena who lives in San Jose. It was really nice! I haven't spent time with them in SOOO long (and the food was AMAZING: I had an egg white veggie omelet with avocado, 1 piece of wheat toast and some melon). Then I went home and took a nap before I had to go to work from 4pm-12:30am. I worked on a midterm and helped my clients. The end :)
The best part about all of this was I did it ABSTINENTLY. I also agreed on a Food Plan with my Sponsor. Since I've been struggling to just get in my 3 meals I decided to choose 3 meals and two optional snacks. I'm not sure if that counts on Race Days... but hey... It is, what it is.
So far its working. I'm also still texting her when and what I eat. It's helping me be a lot more accountable with my food and making me pick better choices!
I'll come back later today with another post. Now, it's time to enjoy my LAST WEEK OF INTERNSHIP!!!